Why Choose Heavenly Choice For Your Uganda Car Rental Service Needs
Why Choose Heavenly Choice For Your Uganda Car Rental Service Needs
Why Choose Heavenly Choice For Your Uganda Car Rental Service Needs : Whether you are an adventure traveler, business traveler, tourist or an inhabitant of Uganda, there is always a question on how to travel to your proposed destination, that is to say how will I reach my business meeting, my job areas, or my safari park? Public transportation is always available and majorly cheap but equally affordable Uganda car rental services are also available for all types of travelers including solo tourists, couples, families, small groups, researchers as well business and holidaymakers on leisure vacation. We at Car Rental Services Uganda offer a wide range of rental cars and services and can rightly say clients feel more comfortable and safe when they rent a car in Uganda than when they go for public means , below are the main differences and advantages of car rentals compared to public transportation.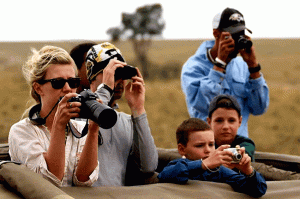 Comfort
The most important advantage for a car rental is comfort. Yes public means can be cheap and connect you to wherever you want but how comfortable are you. There is not trip that you are going to enjoy without comfort on your journey. Avoid cases of being squeezed in the car with many, people, dirty cars, noisy vehicles and so many irritating occasions. Rent a car for your travel with most exquisite comfy, have enough space for yourself and you do not have to hassle for space.
Flexible
When you go for car rental in Uganda and ditch the public means, you can easily decide when you will have time your time off, where you will stop for a beer or take a nap. You will have a chance to choose the music you want to listen to while driving in the car and Ah! You cannot do all that with public means, you are restricted.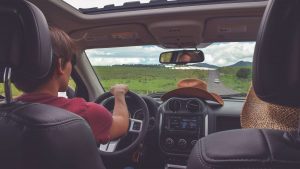 Self drive trips
Have a chance to hire a car & self drive Uganda with a trusted and reliable car rental company, have your trip at your pace and control. This is an option you can enjoy for your whole trip, yet if you are for public means things will be very different. Many people like to travel with their privacy and why would you stress with public means when you can drive yourself to your destination? Rent a car of your choice and manage your trip with privacy and so much fun. With car rental, when you are behind the wheel you are free to go wherever you, whenever you want and at whatever time you want still. There is freedom of fun and leisure.
Your own driver
When you rent car it comes with your own driver, it is best to hire a driver that knows your language very well, this keeps you secure for the whole trip. You can always ask your driver for anything, it easy to make inquiries about a destination rather than in public means. ubnlike the inpredictable self drive road trips, you can alwasy be assured of safe and comfortable raod trip when you decide to hire a driver.
Efficient and Saves time
Most of the public taxi vehicles connect from one town to another with different identified stops; therefore the vehicle may not take you to your intended destination. You may have to get another vehicle to take you  or walk the distance, now this is so time-wasting and inconveniencing. renting a car saves you all this hassle, your rented car will take you up to  your destination without going through the hassle of breaking your trip in bits. If you are looking for the best way to explore Uganda's destinations, it is best to rent a car for comfort, safety and flexibility.
We at Car Rental Services Uganda offer cheap trusted services giving clients well seviced rental cars + well trained drivers. To rent a car or driver for your trips, simply get in touch with us today by sending an email to info@carentalservicesuganda.com or call us now on +256-774635389